The Martin Well Drilling Tradition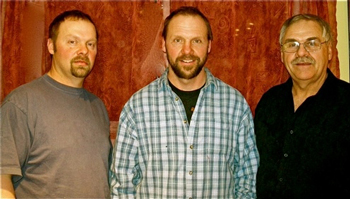 Martin Well Drilling was started in the year 2000 when, after years of farming, Len Martin was presented with an opportunity he could not pass up. The decision to leave farming was a hard one, but starting Martin Well Drilling was the perfect opportunity to create something he could pass down to his sons. 
Martin Well Drilling provides much more than their name suggests. They are a unique company because they offer complete water solutions. They can drill the well, install the pumps, and treat the water. A one-stop-shop for your water needs! 
Len and his son Jeff focus on drilling and well treatments, while Mike focuses on water treatments and drills part-time. Len's wife Mildred takes care of the books. 
The Martins are very involved in their community. They are active in local minor sports, while still finding time to volunteer at their local church! They always make sure to support the Drayton Kinsmen at the Farm Show every year. 
Len, Jeff and Mike are available most days and provide emergency service when you need it most!